Win – Win
The fleet of turbines are sited around the Western Isles. Their locations on community-owned land serve as an exchange for free electricity.
Benbecula x 1

Galson x 3

North Harris x 2

South Uist x 2

Tarbert x 3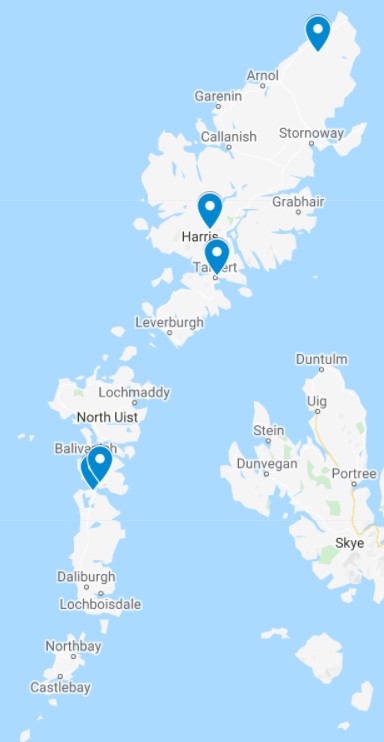 The turbines help provide an income to Community Energy Scotland Trading Limited, which passes profits back to support the work of Community Energy Scotland.
Built in the UK, the turbines were installed and are maintained by a business from South Uist, helping keep the supply chain local.