Exciting New Role being advertised at CES
Network 76 in Motion (N76) is a multi-year community project aiming to develop sustainable transport solutions and networks with and for a partnership of community trusts connected by, or near to, the A76, including New Cumnock Development Trust, Kirkconnel and Kelloholm Development Trust, Sanquhar Enterprise Company, Kier, Penpoint and Tynron Development Trust, Nith Valley Leaf Trust and Moniaive Initiative. Community Energy Scotland will manage and deliver the project. N76 hopes to provide sustainable transport reports to all the communities involved with the first year of the project targeting staff, volunteers and board members of the community groups involved, focussing on the two initial stages of behaviour change, pre-contemplation and contemplation, by baseline setting and capacity building.
Moniaive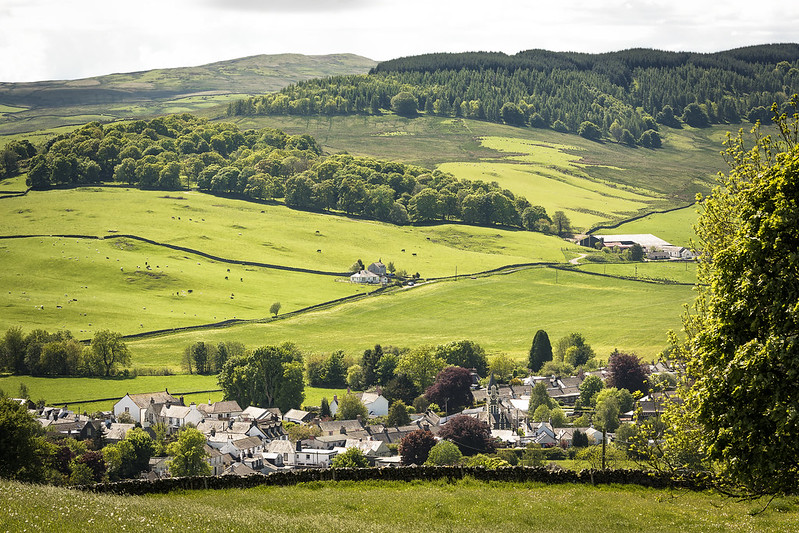 Moniaive Initiative is a community-led community organisation, established in 2013, to deliver legacy projects to the rurally remote parish of Glencairn. At the heart of our community is Moniaive, a Conservation Village at the meeting of three glens. In a time when other communities are losing amenities, Moniaive manages to support a primary school, village grocery store & post office, medical practice, garage & filling station, two hotels, an Italian restaurant, and a wide range of other home businesses.
In our first round of local consultation in 2015/16 we identified local transport and connection issues as a potential barrier to future community development. Poor transport impacts on local access to key facilities and services, including employment and healthcare. At that time those barriers felt beyond the control of a small, recently established local development trust. The recent Covid emergency, though, has increased our sense of 'remoteness', and made us realise just how important our connections to other nearby communities are.
We have full-funding in place for this project for 1 year and plan to seek further funding for future years.