It doesn't matter how great low carbon transport technology is if only a minority can access it. That is true of electric vehicles (EVs) also. To reach net zero, we don't all have to buy an EV to replace each one of our petrol/diesel cars and vans. In fact, I think we shouldn't. There are alternatives to buying an EV. This would directly contribute to the urgent need to reduce the number of vehicles manufactured each year while phasing out fossil fueled vehicles. In any sustainable transport system multiple ways to access travel have to be taken into consideration.
Active travel like walking and cycling, and the infrastructure to make this safe, should be maximised where possible, and public transport improved. However, sometimes a car or van is needed.
I work for Community Energy Scotland and have been working on the ReFLEX Orkney project (part funded by UKRI) which is aiming to decarbonise the local system in Orkney by building a smart local energy system. Transport is just one element of the project and I want to share with you some of the solutions we've been looking at to increase people's access to low carbon cars and vans: Community Transport, Car Clubs, and leasing of EVs.
Community Transport
Community Energy Scotland have supported island communities to own and operate EVs to aid residents get around areas where there is no alternative public transport. Rather than have a big EV minibus, multiple smaller EVs were preferred by three of the island communities we've worked with as it allows more flexibility to operate the services they provide. A smaller vehicle is better for accessing properties that have long & narrow or bumpy access roads. There's more confidence that if one EV battery is low, it can be charged while the other is used. Both can be used for totally different trips at the same time and quite often a smaller vehicle would suffice for the journey.
Each island group has decided to operate two eNV200s. One a seven seater, and one a five seater with wheelchair access. The wheelchair access ramp folds away so doubles up as a very large boot for deliveries of goods when wheelchair access isn't required. During the first lockdown this was very useful as it helped the communities to offer essential deliveries including food and medicines.
It's also given the communities a chance to fill in transport gaps and supplement statutory or council services. For instance, some of the vehicles are being used to fulfil school bus contracts. All in all, this is a solution that is really flexible to meet the needs of the community.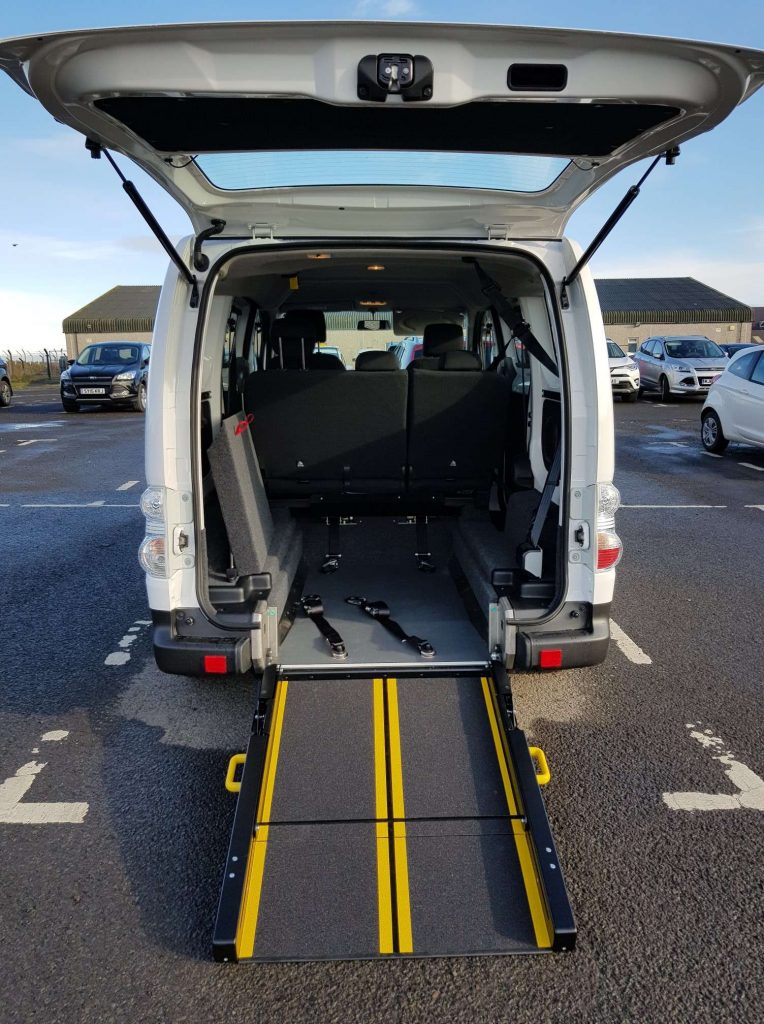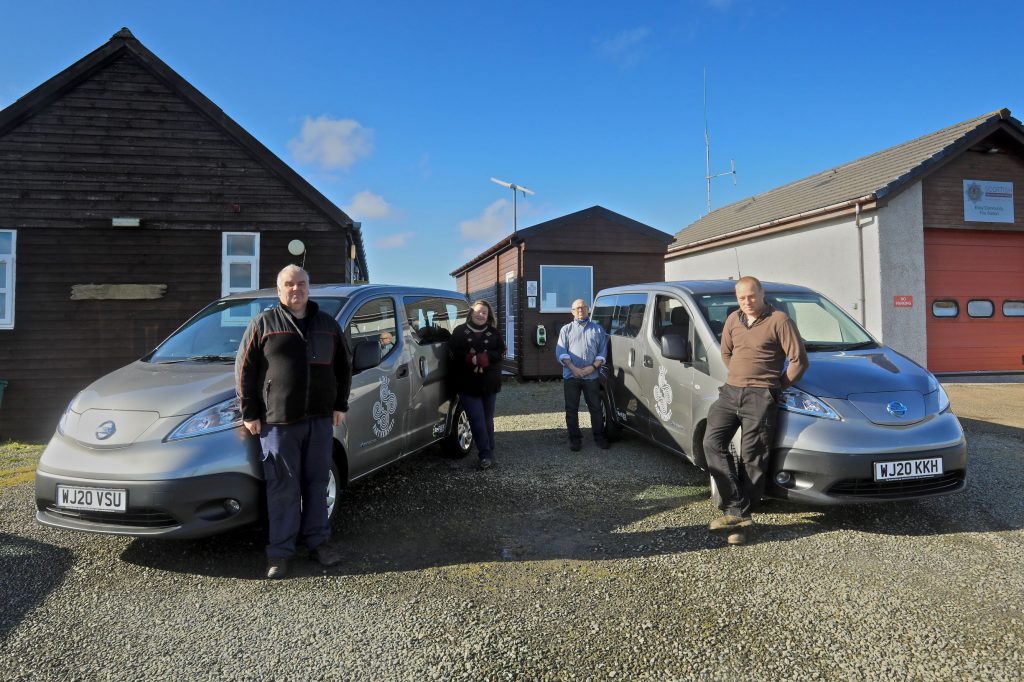 Car Clubs
The ReFLEX project contracted Co-wheels to run two electric car club locations alongside the three that were set up in Orkney just before the pandemic. Co-wheels car club is a pay-as-you-go electric car hire scheme. There is no upfront cost if joining as part of the ReFLEX project and is just £4.13 per hour to hire in Orkney. There aren't reams of paperwork to fill out every time you want to book an EV and there is no key swapping as you access the car via your smart card, issued to you when you sign up.
Both locations are close to ferry terminals that connect the outer and inner Orkney islands so residents can be foot passengers and pick up the car club car on the other side. CoMoUK (The charity for the public benefit of shared cars, bikes, e‑scooters and rides) has gathered evidence across many locations in the UK of an increased uptake of active travel when there is access to a car club and that fewer vehicles are purchased.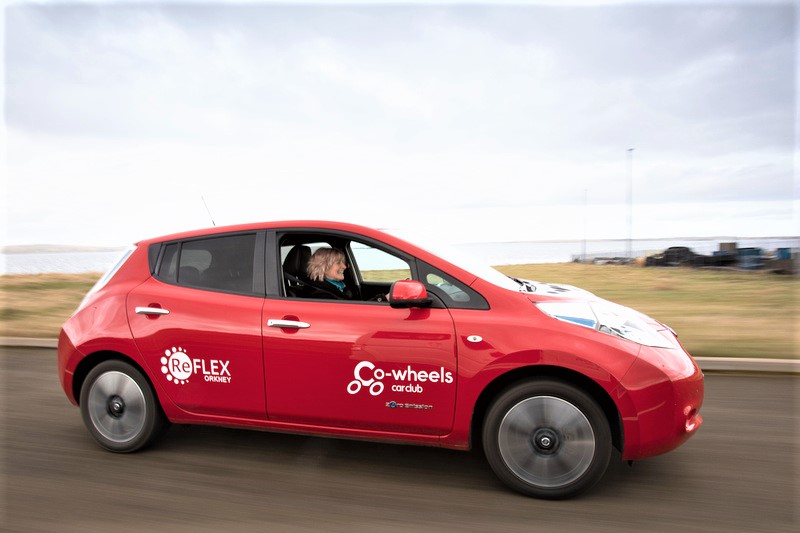 Leasing
Leasing is another option if you need sole use of a vehicle rather than any of the options above. The 'lifetime cost' of an EV is less than that of a petrol/diesel and leasing greatly reduces one of the main barriers to realise this saving, the initial cost. The difference in the initial cost between an old petrol/diesel and a second-hand EV can be staggering and it may not be possible for some of us to afford that cost. Leasing still has an initial cost in the order of £1000 but this is significantly less than buying it outright. This would then be followed by monthly payments for the duration of the lease.
Conclusion
I challenge you to look at the low carbon transport options near you and try them out! Is it safe to walk or cycle? Is there a car club? Does your local community run a transport service? If the answers are 'no' but you want them to be 'yes', get in touch with your local council and community groups.
Eibhlin Lee, Trading Manager @CES. Original blog written for 'This is Engineering Day', IoM3 as the then CES ReFLEX Project Manager
---
At Community Energy Scotland we value our team's and communities' opinions. Blogs are a chance for us, our members and guests to share personal opinions and expertise, and do not necessarily reflect the views of Community Energy Scotland as an organisation. Please note opinions may change and Community Energy Scotland does not offer any endorsements.