The latest news from Community Energy Scotland, our social networks, and the wider industry.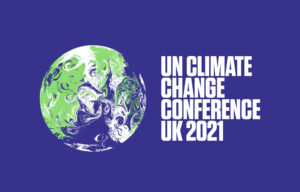 COP26 is the 2021 United Nations climate change conference. COP stands for Conference of the Parties, and the summit will be attended by the countries that signed the United Nations Framework Convention on Climate Change (UNFCCC) – a treaty that came into force in 1994. The UN has held these conferences for almost 30 years, but this one is different – it's happening right here in the UK. Based in Glasgow, the UK is taking
Read More »
A first for Community Energy Scotland – we are delighted to announce that the 2021 State of the Sector survey is now live!
Read More »
We the Power is a film (approx. 35 mins) about the citizen-led community-energy movement in Europe and the visionaries lighting the way. The film was created by the Patagonia company. 'We the Power' is also the theme for Community Energy Fortnight, a programme that will run 14 – 27 June – keep a look out on our social media platforms for more information over the coming weeks. Whether your community has already experienced the benefits
Read More »
Scotland's Climate Assembly is made up of over 100 citizens from all walks of life tasked with examining expert evidence and agreeing recommendations for tackling the climate emergency in a fair and effective way. The interim report, laid in the Scottish Parliament on 24 March 2021, sets out 16 goals agreed by consensus, and calls for bold and urgent action now.
Read More »