Community Energy Scotland Trading Ltd
Our own social enterprise committed to developing small & medium scale renewable energy projects – private consultancy for trading subsidiaries and SMEs.
Community Energy Scotland Members' Conference Event 2023: The role of communities in delivering fair and inclusive decarbonisation. 
Conference report coming soon!
See event details in our conference announcement link.
The social purpose of CES Trading, as a trading company for a registered charity, is its strength, achieving both valuable social and financial returns. Good relations with local authorities, supply organisations and communities helps the company develop a trust with project partners and strengthen our skillset for onward renewables development. We will collaborate with you to ensure we achieve the potential of your renewables project.
The success of the projects we have managed speaks for itself. CES Trading has the right knowledge, skills and tools, and by using technical, management and communications expertise, delivers results by reinforcing local circular economies and reducing carbon output.
We can advise you on regulatory requirements such as those for Health & Safety, planning and environmental. Analysis and feasibility services are also available from our highly experienced staff. 
Equipment sourcing and technical support in engineering and design are areas we can support if these are part of your project requirements. We can also help you with the best ways to plan and implement equipment service and repair.
By developing solutions and services to fit the needs of your project, we act as a reputable consultant, known in the renewables sector for maximising equitable opportunities and adding value to your assets.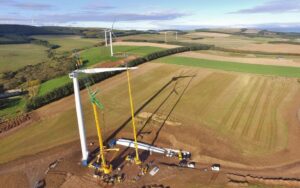 Community Energy Scotland Trading Ltd owns a third stake in a 3-turbine, 7.5MW windfarm in the Scottish Borders. The site at Hoprigshiels is known as The Fishermen Three, named to reflect the fishing heritage of the nearby villages of Cockburnspath and Cove.
Read More »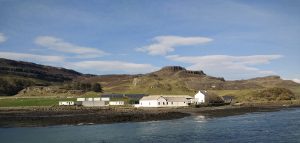 Off-grid mixed energy system and storage.
The Canna Renewable Energy and Electrification project involved the construction of a new system based around wind, solar and battery storage which has drastically reduced fuel usage and running costs.
Read More »
Community Energy Scotland Trading Ltd ownership of eleven 5kW turbines situated on community-owned land, providing local benefits and generating income.
Read More »
If you are a landowner or community group and are interested in taking forward a joint venture with us, or to discuss our project development services, you can drop us a line here.