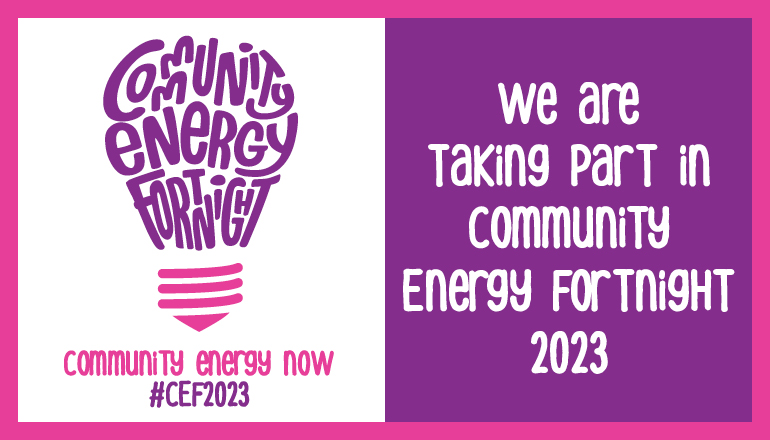 Community Energy Fortnight – the opportunity to make your organisation's activities visible within the local community and demonstrate to the rest of our sector, including influential stakeholders, what community energy and decarbonisation is about and the wide community benefits it creates.

The Community Energy Fortnight programme is a perfect spotlight to showcase our sector's achievements, and even its challenges, to a wider audience.

Knowledge and skills sharing is a key focus for this year's programme – share your own experiences and post links online to useful material you have produced or received. Or host your own skill sharing event! We will also be sharing information on social media so keep an eye on our daily posts.
You may have a video that could benefit others, or create one for the programme. If you organise a community event, tell everyone online about it too! Photos are always a winner and an easy win if you're looking for a quick item to post online.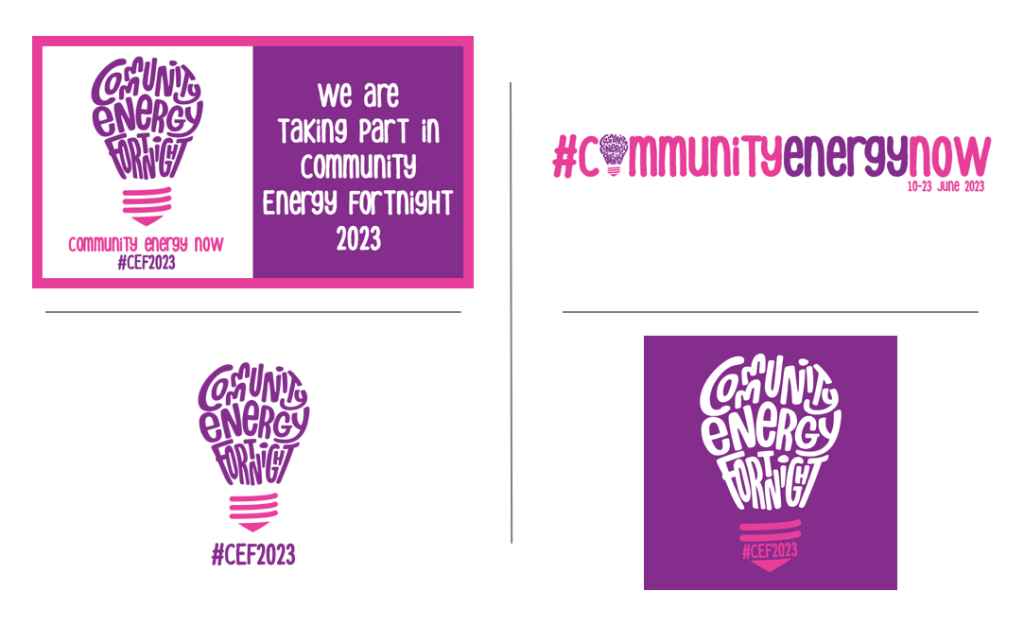 CEF 2023 Logo | Hashtag Banner | Email Signature | CEF 2023 Logo (transparent)